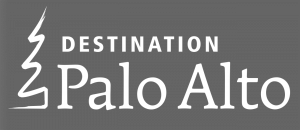 Palo Alto is home to some of the best restaurants in the Bay Area, in many cases rivaling the best restaurants in San Francisco. It is a favorite dinner spot for locals living throughout Silicon Valley and visiting tourists and business people from around the world.
Most of the best restaurants are relatively small and independent, and without reservations you can expect to wait up to an hour or longer, especially on weekends.
Palo Alto offers accommodations for just about every traveler, from the new Clement Hotel on El Camino Real to the quaint Hotel California to the Cowper Inn bed and breakfast. Most hotels and motels are situated along busy El Camino Real, which bisects the city roughly north/south and separates the Stanford campus from Palo Alto.
The Epiphany, the Garden Court and the Cardinal are located in the heart of downtown Palo Alto, and the Sheraton, Westin and The Clement are all close by.
In addition to the world-renowned Stanford Shopping Center, Palo Alto features a vibrant downtown shopping district, a quieter but popular shopping and restaurant district centered around California Avenue just south of the Stanford campus, and Town & Country Village, a specialty center on El Camino Real across from Stanford Stadium.
Our 500+ members and business professionals represent 70,000+ area employees, including global businesses, cutting-edge researchers, disruptive technologists and leading venture capitalists, as well as specialty and neighborhood retailers, a major shopping center, top-rated hotels and a city government lauded for its city services, sustainability policies and "smart city" practices.
Sorry, we couldn't find any posts. Please try a different search.