Postponed - new date to be announced soon!
About the Tall Tree Awards
The Tall Tree Awards are given to individuals and organizations that have shown exceptional civic contributions and service to the community. The annual event is sponsored by the    Palo Alto Chamber of Commerce and the Palo Alto Weekly, a Chamber Leaders Circle Member. Nominations are submitted by the general public once a year and awarded in four categories. From time to time, a special Global Impact Award is given to a person or business whose business or professional contributions have been felt around the world.
The Tall Tree Awards are proudly co-presented by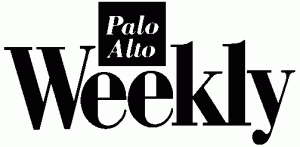 The 2019 recipients were:
Dr. Enoch Choi
(Professional)
Paula Collins
(Citizen Volunteer)
La Comida de California
(Nonprofit Organization)
Past Tall Tree Award Winners