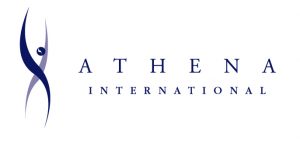 The ATHENA®​ award is given to honor exceptional woman leaders who demonstrate the highest levels of professional excellence, give back to their communities and, most importantly, assist other women in realizing their full leadership potential – and it is an international award, having been given to more than 6,500 recipients in over 500 cities and 8 countries. Locally it is awarded by our Chamber of Commerce.
HONORING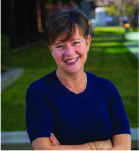 Gina Dalma
Executive Vice President
Silicon Valley Community Foundation
As executive vice president, community action, policy and strategy, Gina is responsible for leading Silicon Valley Community Foundation's impact team to ensure Silicon Valley is a place where all people can lead financially secure, safe and fulfilling lives. As a member of the Executive Leadership team, Gina helps ensure that the principles of equity are applied to all the initiatives SVCF pursues in fulfillment of its mission.
Prior to her appointment as EVP, Gina served as senior vice president for public policy and special advisor to the CEO, driving SVCF's public policy agenda at the regional, state and national levels. SVCF's California lobbying work is centered around affordable housing, education, immigration, economic security, equity and justice. With Gina's leadership, SVCF became a leading voice in Sacramento and Washington, D.C., on topics that advance the philanthropic sector.
Gina was pivotal in the passage of the California Mathematics Placement Act of 2015, signed into law by Gov. Jerry Brown in October 2015, and sponsored by Silicon Valley Community Foundation. She serves as a member of the Council on Foundations' Policy Committee, the League of California Community Foundations' Policy Committee and Chair of its Housing Committee. Previously, Gina was SVCF's director of grantmaking. She also led SVCF's education grantmaking strategy, as well as the Silicon Valley Common Core Initiative.
Prior to joining SVCF, Gina was director of innovation at the Silicon Valley Education Foundation and Senior Economist at Law and Economics Consulting Group. Before moving to the United States, she held several positions related to urban economic development and regulatory economics in the federal and state public sector in Mexico. She holds a Bachelor of Science in economics from ITAM in Mexico City, a Master of Science in economics from the University of London and a Master of Arts in international policy studies from Stanford University. She is an American Leadership Forum Fellow. She resides in Palo Alto with her husband and has two wonderful children.
Past ATHENA Leadership Award Recipients
Cecilia Burciaga (1987) • Loretta Green (1988) • Gail Stypula (1989) • Rose Kleiner (1990)
Paula Sandas (1991) • Betsy Bechtel (1992) • Carroll Harrington (1993) • Kathleen Gwynn (1994)
Jeanne D. Kennedy (1995) • Beverly Nadine (1996) • Karen Csejtey (1997) • Susan Black (1998)
Marlene Prendergast (1999) • Lynne Johnson (2000) • Sharon Williams (2001) • Lisa Hendrickson (2002)
Pam Brandin (2003) • Jean McCown (2004) • Barbara Gross (2005) • Karen Nierenberg (2006)
Georgie Gleim (2007) • Marilyn Winkleby (2008) • Deborah Pappas (2009) • Audrey Rust (2010)
Tara VanDerveer (2011) • Rebecca Nelson (2012) • Anne Warner Cribbs (2013)
Jane Williams (2014) • Eileen Richardson (2015) • Karen Kienzle (2016) • Jenny Dearborn (2017)
Sherri Sager (2018) • Carol Larson (2019) • Judy Kleinberg (2021)
Past ATHENA Emerging Professional Leadership Award Recipients
Jacquetta Lannan (2014) • Stephanie Martinson (2015) • Candice Gonzalez (2016)
Anissa Leong (2017) •  Elaine Uang (2018) • Lucy Wicks (2019)
Past ATHENA Woman of Wisdom Award Recipients