Meet GitKash, a mobile marketing company for local brick-and-mortar retailers.
The GitKash mobile marketing solution transforms the way retailers connect with consumers. They can easily create promotions that attract customers into their store at specific times, attracts new customers, increase total sales, or encourages repeat business, as well as offers that move excess or expiring inventory and highlight new products and services.
With GitKash (www.gitkash.com), retailers get immediate, real-time feedback on offer performance and only pay for success. And they reach consumers where they are - on their smartphones.
Using GitKash is frictionless. There is no hardware to install, integrations to perform, or operational changes to make. And no contracts, fees, or monthly charges. Retailers can easily manage offers through a user-friendly web interface.
Signing up takes about five minutes, and creating promotions takes less than two.

Retailers control the whole process through a simple Web Interface.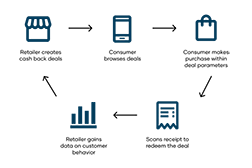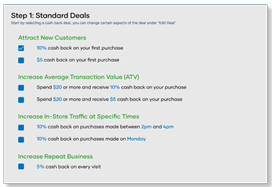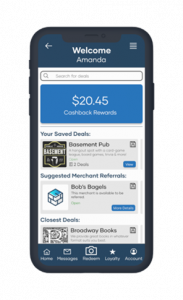 The free GitKash mobile app is available on both the Apple and the Google Play stores.

Consumers can search for deals as well as seeing them on a map. Redemption in the store is simple and the same no matter how they pay - debit, credit, cash, or check.